---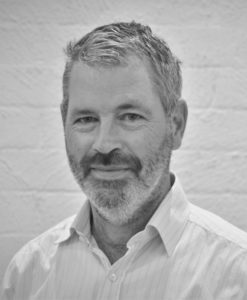 Glenn Berry, B.Sc. (Spec.Geol.), CEnvP
Principal Environmental Consultant| Director
As Principal Environmental Geologist, Director and founder of Atma Environmental, Glenn has continuous contaminated land consulting and hydrogeological experience going back to 1985.
He is a Certified Environmental Practitioner (CEnvP), a member of the Environment Institute of Australia and New Zealand (EIANZ), a member of the Australasian Land & Groundwater Association (ALGA) and an active member on the Australian Contaminated Land Consultants Association (ACLCA) M&E focus area. Glenn earned his Bachelor of Science (Specialisation in Geology) from the University of Alberta (Canada) in 1984.
His career has spanned positions in both the consulting and regulatory sectors with past positions including: well site geologist (oil & gas), hydrogeologist, Alberta Dept of Environment special projects (underground storage tank and industrial waste landfills), manager of environmental contamination consulting services. His past work experience included work in Canada, the USA, and (of course) Australia.
Glenn eventually migrated to Australia for good in 1996, then opening Atma Environmental – specialised in ESAs for 53X contaminated land audits, property transfer assessments, and remedial work for land developers, industry, town planners and government bodies. Since inception of the company Glenn has overseen the operations and management of thousands of contaminated land and groundwater assessment, remediation and other projects.
When not reviewing reports by his most-excellent staff, Glenn enjoys spending time with his two young children, weekends away and walks in the river valley near home.
---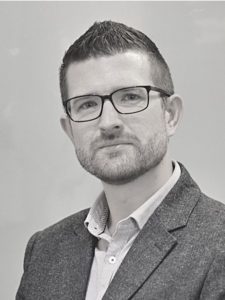 Rory McPhillips, B.Sc. (Hons.), Env.Sci., CEnvP SC
Principal Environmental Scientist | Director
Rory is a Certified Environmental Practitioner – Site Contamination Specialist (CEnvP-SC), a member of the Environment Institute of Australia and New Zealand (EIANZ), a member of the Australasian Land & Groundwater Association (ALGA) and Chairperson of an Australian Contaminated Land Consultants Association (ACLCA) focus area. Rory holds a Bachelor of Environmental Science (with first class honours) from Lancaster University (UK) and has environmental assessment and consulting experience in Australia, UK and Ireland, dating back to 2006.
Rory has developed expertise in all aspects of contaminated land assessment, remediation and management, including preliminary and detailed site investigations, soil, groundwater, vapour and landfill gas assessments, waste hazard categorisations and risk assessments, with a particular focus on completing detailed site assessments for 53X Environmental Audits and clean up to the extent practicable (CUTEP) submissions. He is also skilled in community consultation, third-party peer reviews and in providing expert witness testimony.
Rory has experience in assessing a broad range of sites, including former defence sites, schools, gun clubs, industrial sites (various including service stations, dry cleaners, chemical manufacturers, printers, electroplaters, textile manufacturers etc.), as well as greenfield/agricultural sites.
Rory is known for his thorough yet pragmatic approach to environmental site assessments and he is capable of managing all aspects of the most complex projects. His broad understanding of relevant legislative requirements and industry guidance, enables him to achieve the best outcome for the client.
When not advising on site contamination matters, Rory enjoys camping, cycling and travelling with his wife, twin daughters and dog 'Alan' (although Alan usually gives the cycling a miss!).
---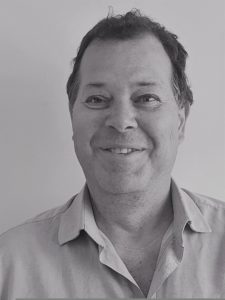 Grant Eggleston, MSc (Hydrogeology),
Principal Environmental Scientist, Soil Science & Hydrogeology.
Grant has been engaged in environmental consultancy in Australia for the last 25-plus years with experience encompassing ESAs, hydrogeological studies, agricultural soils assessment, landfill rehabilitation and gas assessment, petroleum site investigation, acid sulfate soil treatment and management, and site remediation management.

As a former tutor in Soil Science at the School of Agriculture, La Trobe University in the 1990s Grant has a strong focus on mentoring and teaching newer members to the environmental fraternity.
He has covered a broad range of soil and groundwater investigations from landfill to land rehabilitation and still enjoys getting out on the drill rig. He still considers drilling 60 m boreholes through the basalt out back of the Melbourne Airport as a 'good day'.
In his spare time, Grant enjoys a bit of gold detecting in Victoria famous Golden Triangle.
---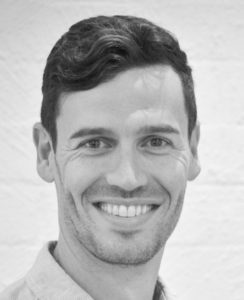 Jared Hammett, B.Sc. (Hons), Earth Sciences
Associate Environmental Scientist
Since graduating from the University of Melbourne (Bachelor of Science, Honours in Earth Sciences) in 2005, Jared has continuously worked as an environmental scientist, gaining wide-ranging experience in many projects throughout Victoria, interstate and overseas.
Jared's initial role was to research and develop the environmental consulting services of a geotechnical consulting company, where he implemented a diverse range of environmental services, becoming Environmental Team Leader overseeing the firm's environmental department, liaising with regulatory authorities, training new staff and growing that aspect of the business. Between 2006 and 2009, Jared was seconded to a multi-national consultancy to manage the day to day fieldwork operations of a large contaminated land project. Jared subsequently joined Atma Environmental in 2015, contributing his years of experience to the team by managing the full gamut of contaminated land and groundwater projects.
Away from work, Jared is a keen gardener with dreams of creating the perfect tri-coloured camellia.
---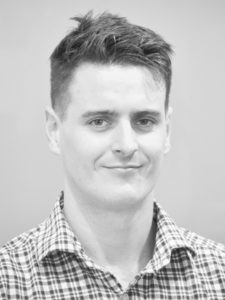 Kyle O'Brien, B.App.Sc (Enviro), NZDE
Senior Environmental Scientist
Kyle commenced his career back in 2014 in New Zealand as a eld technician at a geotechnical/environmental engineering consultancy, progressing to project management and reporting, focused on geotechnical engineering, later joining the environmental team in 2017, with a range of duties including contaminated land management, on-site wastewater design, on-site stormwater management and 'ood level reporting.
Since relocating to Australia and joining Atma Environmental, he has received extensive hands-on experience managing a wide range of desktop investigations, detailed site investigations, hydrogeological assessments and remediation projects. He looks forward to meeting the varied professional challenges available at Atma Environmental and his further career growth.
Kyle is an eager tramper and in his spare time is an undercover power-lifter.
---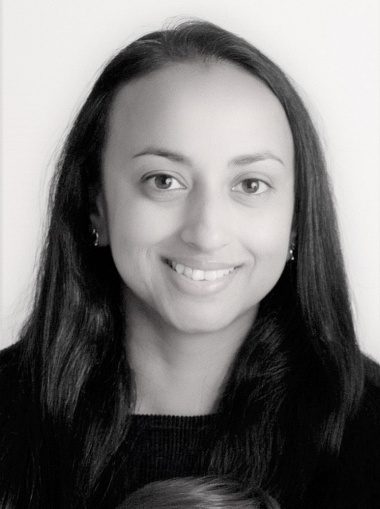 Gillian Williams, B.Env.Sc. (Hons. Hydrogeology)
Associate Environmental Scientist
Gillian is an Environmental Scientist with over 15 years experience in the contaminated land industry. During this time she has been involved in numerous environmental investigations across Victoria, South Australia, New South Wales and Tasmania for environmental audit, due diligence, property divestment, risk management, regulatory compliance and site redevelopment purposes.
Gillian's project experience extends across a broad range of sectors including the property development, waste management, power, petrochemical, defence and rail transport. Gillian has experience in the characterisation of soil, soil vapour, landfill gas, surface water and groundwater media, development of conceptual site models, detailed analysis and interpretation of field and laboratory data, qualitative and quantitative risk assessment, remediation and environmental site management.
Gillian also has interests in the areas human health risk assessment and groundwater contaminant fate and transport. To complement her technical proficiencies, Gillian also has a strong consulting skillset encompassing project management of medium to large sized assessments of varying complexity and budgets, client, stakeholder and regulatory liaison, health and safety management, subcontractor management, ensuring project compliance with quality management systems and project delivery.
When not at work, Gillian enjoys spending time with her family, gardening and renovating the family home.
---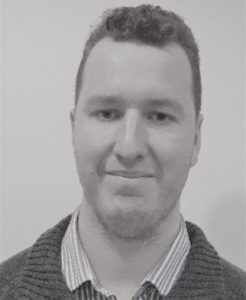 Liam Laffey, B.Eng, Environmental
Environmental Consultant
Liam graduated from RMIT with a Bachelor of Environmental Engineering, Honours in 2020 Majoring in Groundwater.
Throughout university he enjoyed experiences such as travelling to China to learn about the many environmental challenges faced by one of the most populous areas in the world.
In his spare time he enjoys heading down to the coast to catch up with friends and go for a swim and surf.
---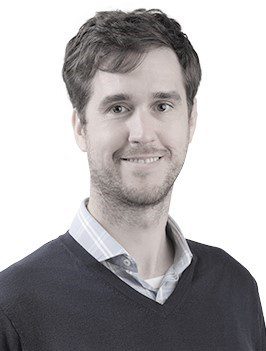 Tobe Belfitt, B.Env.Sc.
Environmental Consultant
Tobe is an Environmental Consultant with experience in preliminary and detailed environmental investigations for a diverse range of clients throughout Victoria. This involved the installation of groundwater monitoring wells, routine soil, groundwater,surface water and gas sampling/monitoring. Additionally, Tobe gained experience with GIS mapping and spatial analysis – which is of strong interest to Tobe. In his former role as an Environmental Field Technician, he was responsible for repairing and calibrating monitoring equipment, working safely in high-risk environments, and the sampling of gas and odour emissions.
Tobe graduated with a Bachelor of Environmental Science degree with study-abroad and research experiences in both Germany and Borneo. In addition to his professional work, Tobe volunteers with environmental conservation efforts in and around Melbourne. In Tobe's downtime he enjoys gardening and spending time withfamily.
---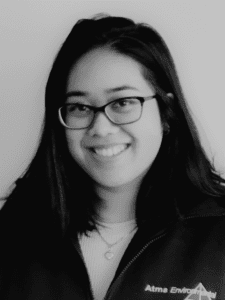 Emily Thong, BSc (Hons),
Graduate Environmental Consultant
Emily completed her Honours research project (Synthesis of iron-ore minerals) in collaboration with the CSIRO at Monash University. Her degree included an extended Major in Earth Science, with studies in Geochemistry, Environmental Science and Sustainability. She is interested in understanding how soil and water biogeochemical processes occur in a range of environments, especially contaminated environments.
In her spare time, Emily is a STEM storyteller and enjoys producing science videos for parents and their children.
---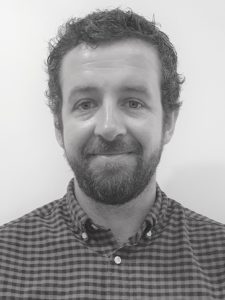 Ronan Ryan B.Env.Sc.
Environmental Consultant/Scientist
Ronan joined Atma having graduated from RMIT University in 2020 as a mature student with his Bachelor of Environmental Science degree. Prior to RMIT, Ronan worked in various construction, civil engineering industries, where he frequently worked with environmental scientists. That exposure inspired him to go back to university, ultimately taking a job at Atma, where he is living the inspiration and developing his career further.
Ronan relocated to Australia from Ireland in 2011 with his wife and has been living in Melbourne since. In his downtime he likes running, mountain biking and going for walks in the park with his wife and two kids.
---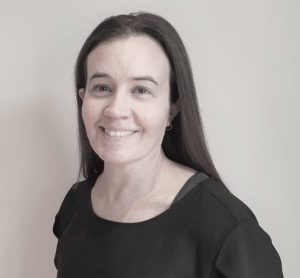 Louise Petersen
Office Manager
Louise has worked in a variety of office support roles over the past decade in the environmental and geotechnical engineering consultancy sector. She provided administrative support on a number of large scale projects. Louise brings to the team excellent time management and organisational skills to maintain efficient office standards.
Outside of work, Louise enjoys baking and cake decorating, and travel.