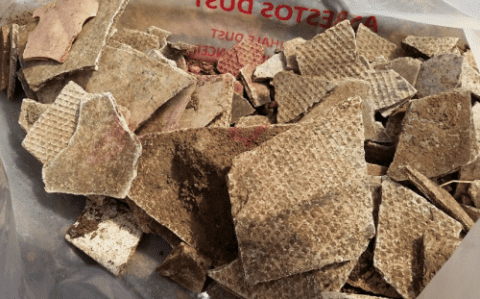 Further to the removal of asbestos by a qualified removalist, it is necessary for a competent and independent person to verify and document that the regulated process has been completed by issuing an Asbestos Clearance Certificate. Asbestos clearance certificates are written statements that verify that a specific area where asbestos removal work has taken place has had specified asbestos-containing materials removed and has been cleaned of any visible asbestos containing debris associated with the removal. "Specified materials" may be those found in the Division 6 Hazardous Building Materials Audit, or in soil.
Atma Environmental has invested all it's staff with the necessary training to be deemed as competent persons under the Occupational Health and Safety Regulations 2017. We provide our asbestos clearance services to licensed asbestos removalists, contractors and land owners.
Our Experience Saves Developer's Money When Getting an Asbestos Clearance Certificate
Acting as independent hygienists, Atma Environmental adds rigour and reliability to your project by making sure that all visible asbestos is removed and where fibrous asbestos is suspected, by applying best practice and national guidance to sampling of asbestos contaminated soil and other hazardous material.
Once the clearance of your asbestos material has been certified, Atma Environmental is there to update your Division 5 Register. In fact, we provide a full range of asbestos related services.
For further advice or a quotation on obtaining asbestos clearance certificates or hazardous materials consulting, call our office now and ask to speak with our AOIH accredited Senior Environmental & OHS Consultant.