A Preliminary site investigation report, or PSI report, is conducted to determine the relative risk of site contamination being present on a given piece of land, (i.e. answering the question 'is this potentially contaminated land'?). PSIs may be also referred to as a Phase 1 report, or Phase 1 site assessment.
If you are concerned about possible contamination on a site, or need to understand whether or not a site could be contaminated, you should consider having a PSI report prepared.
Our Experience Saves Developer's Money When Getting A PSI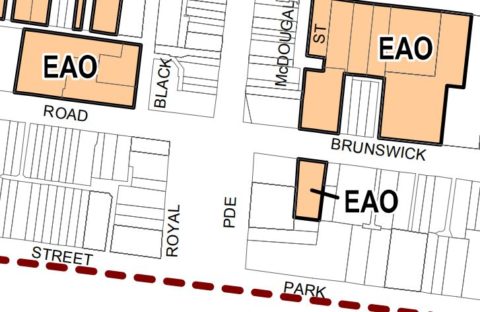 The PSI report should include: A review of the current site setting, a review of site historical and environmental records and an inspection by an experienced environmental scientist who will make an assessment of the potential for a site to be contaminated.  The PSI should identify source areas, contaminants of potential concern, relevant exposure pathways and receptors of interest, for example nearby areas where their is an EAO (Environmental Audit Overlay).
Before commencing a PSI: It may be apparent that there are certain locations which pose a greater potential for contamination than the rest of the site (which may have a low potential). In these cases, a PSI report with sampling at selected locations is a cost-effective approach to assessing the site under one report.
Atma Environmental draws upon a deep and diverse range of information sources in order to provide a detailed picture of the site setting, known environmental records, past history and development, the types and locations of past contaminating activities and any visual signs of contamination, so that you know the unknowns.
Based on this clear understanding, informed recommendations for further assessment (if potentially contaminated) can be made, or alternatively, the PSI may be enough to demonstrate that you are meeting your general environmental duty. In most cases if there is sufficient information and the PSI concludes that the site is not potentially contaminated, then further investigation would not be recommended.
It should be noted however that in rare circumstances, even if there is no direct evidence of contamination from the records review and site visit, contamination can still be present due to the past use of polluted fill material, or incomplete records. Depending on the use of land or the circumstances of your project, a limited sampling and analysis may be prudent.
No matter what the circumstances, you can rely on Atma Environmental to provide the appropriate environmental assessment to ensure you meet all your statutory environmental obligations in the most cost effective manner.
Contact us now if you would to discuss your site, or you need to prepare a preliminary site investigation report, or phone us on (613) 9429 6955