Groundwater remediation is sometimes required after a groundwater investigation reveals contamination in the water aquifer. It is a specialised field requiring expert knowledge and highly experienced personnel.  Why? Because the remediation of sites with groundwater contamination can make an order-of-magnitude difference in costs, which means you will want to ensure your project is directed by a senior hydrogeologist from Atma Environmental, highly experienced in controlling the cost of groundwater remediation.
Our Experience Saves Developer's Money When Getting Groundwater Remediation.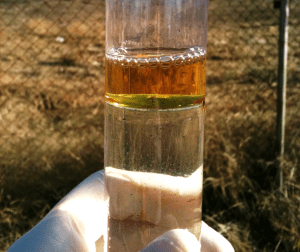 On sites with known groundwater remediation issues, Atma Environmental assists clients by working with specialist engineers and appointed contaminated land auditors. We will assess, recommend, project manage and implement installation of the groundwater remediation system most suited to the specific aquifer characteristics and the type of contamination present at your site.
We then monitor and manage the remediation system to track contaminant trends over time with the aim of restoring beneficial uses of groundwater and providing timely reports on groundwater monitoring events as they occur. In addition, we develop clean up to the extent practical (CUTEP) information reports, groundwater quality management plans (GQMPs) and undertake community communications with affected neighbours, as necessary, to close out the environmental audit.
Atma Environmental is there for you at every step, whether it is providing a human health risk assessment, or advising you on practical groundwater remediation options to keep costs down. Atma Environmental and its hydrogeological staff have the required expertise to provide you with the specialised groundwater assessment reports you require, at competitive rates. Call us on (03) 9429 6955.