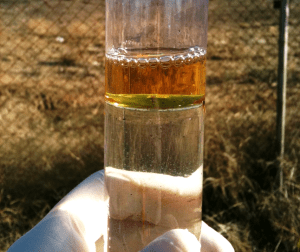 The Environment Protection Amendment Act 2018 sets out the framework for the protection of groundwater quality in Victoria and the context of a 'clean up to the extent practicable'.
Where polluted groundwater has been identified (say, by the environmental auditing process), the Environment Protection Authority (EPA) Victoria requires the site owner to clean it up.
But if it is impracticable to clean up groundwater to the level needed to restore its protected beneficial uses in accordance with the Act, EPA may accept that 'clean up to the extent practicable' has occurred and that (subject to appropriate ongoing management), further clean up is not required.
Where polluted groundwater is identified through a statutory environmental audit:
Groundwater should be cleaned up such that the protection of all beneficial uses (existing and potential) are restored. In some cases, this will not be possible or feasible; however, in all cases polluted groundwater must be cleaned up to the extent practicable
Clean up and management must address the full extent of groundwater pollution – both onsite and offsite
Ongoing management must continue until the protection of beneficial uses is restored (i.e. is no longer polluted), or EPA is satisfied that ongoing groundwater management is not required, or can cease.
Our Experience Saves Developer's Money When Dealing with Groundwater Quality Issues.
The EPA's role is to receive all relevant information and to provide advice to responsible parties (polluters / occupiers) as to whether or not source removal or groundwater clean up has occurred 'to the extent practicable'; on any risk assessment methods used; the clean up objectives adopted; the approval of polluted groundwater management plans; and when to cease clean up and management of polluted groundwater. As a consequence of this determination, EPA may declare the existence of a groundwater quality restricted use zone (GQRUZ), within which certain uses of groundwater are precluded.
Atma Environmental's role as your contaminated groundwater expert is to thoroughly characterise the nature, extent and degree of pollution and to gather relevant information about the groundwater and aquifer that is useful in assessing the risk posed by the pollution and in the design of clean up/management measures.
We have a proven track record with the assessment and management of complex groundwater polluted sites requiring CUTEP, including:
Completion of extensive on and offsite groundwater investigations
Fate and transport modelling
Technical, financial and logistical considerations
Community consultation
Preparation of EPA CUTEP information reports
Preparation and implementation of Groundwater Quality Management Plans (GQMPs)
If you need advice on a CUTEP, or any environmental compliance issue, you should speak with Atma Environmental because sites requiring clean up to the extent practicable require a considerable investment in professional services, so you need an expert with immense experience who can control costs and keep your expenses as low as possible.