Onsite Asbestos Hygiene Supervision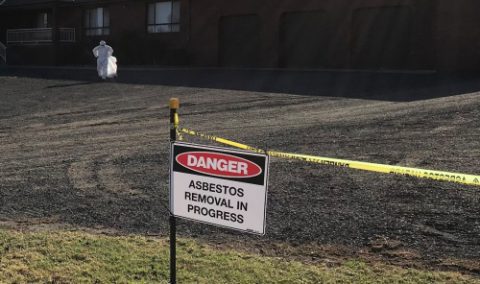 Beyond the identification and assessment of asbestos in your workplace, Atma Environmental also supports removalists and project managers with the expert asbestos hygienist services and the onsite planning supervision needed to meet your project objectives.
Asbestos-contaminated sites often pose challenges because, frequently, there are co-contaminants such as metals or industrial waste present. Drawing on remediation experience since 1996, Atma Environmental is also a member of the ACLCA and provides a wealth of knowledge in supervising clean up works to ensure the job is done right.
Our Experience Saves Money When Getting Asbestos Hygienist Services.
Our asbestos hygienist services run from whole-of-program management and asbestos decontamination, to the provision of at-the-coal-face onsite hygienist supervision (e.g. as required during asbestos soil abatement works and other complex / high risk asbestos removal projects).
Atma Environmental experts add value by being on site to give recommendations on the safe management of risks as they unfold, or can be in suit and mask working with asbestos removal contractors to implement the highest possible standard of abatement, resulting in professional and comprehensive soil and site clearance certificates.