Hydrogeological Assessments provided by a highly experienced hydrogeologist.
Atma Environmental are Melbourne's most experienced Environmental Consultancy, specialising in contaminated land and all aspects of environmental assessment for planning and development purposes, including hydrogeological assessments.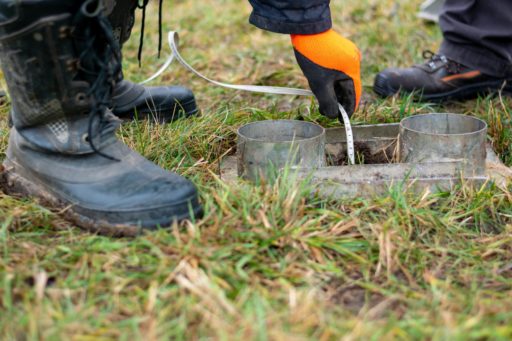 Provisions for the development of land that is moving from Urban Growth Zone to General Residential may be found in Schedules to the local planning scheme, following finalisation of the local Precinct Structure Plan, in your local government area.
Frequently, the application requirement for residential subdivision includes a Hydrogeological Assessment of the groundwater conditions on the site, including measures to mitigate impacts on the proposed development and the impact of the development on groundwater. A preliminary contamination assessment is also typically required.
Because we have worked extensively in all the urban growth areas surrounding Melbourne, Atma Environmental has an excellent record in providing the necessary hydrogeological assessment information needed to move your subdivision application thorough the approvals stage for your local council. This does not necessarily involve the construction of expensive groundwater investigation wells.
And where shallow groundwater may be an issue, we also have a proven track record with the preparation of Hydrogeology Management Reports to ensure that impacts on your development are averted and impacts on the environment are mitigated.
The occurrence of groundwater in terms of depth and quality varies significantly around Melbourne. So too the specific needs for its investigation will vary and this is where Atma Environmental uses its expertise to save you money.
To speak with a hydrogeologist about your hydrogeological assessments or groundwater assessment needs now, contact our office on 03 9429 6955.
Our Experience Saves Developer's Money When Getting Hydrogeological Assessment.